Make Smart People Decisions
Assessment | Coaching | HR Consulting
Gary helps businesses make wise people decisions
Dr. Dumais is a business psychologist with special methods to understand and solve people-problems.
His techniques are anchored in research, experience, and proven best practices.
Serving businesses of all sizes and budgets, he provides big consulting firm expertise without the big consulting firm cost.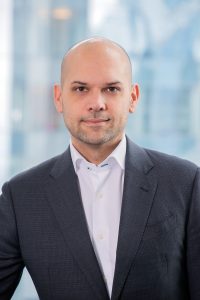 Business Psychologist & HR Consultant
Innovator of "Decision Resilience" and the
Decision Resilience Instrument (DRI)
Hello, I'm Gary Dumais. I have a unique background in both psychology and human resources.
With a doctoral degree in clinical psychology (Psy.D.), I began my career doing personality and cognitive evaluations in hospitals…
I then went to work for global HR consulting firms, applying my expertise in psychometric evaluation and counseling to the business sector. I specialized in assessing and coaching executives for corporations.
When one of my corporate consulting clients asked me to oversee their HR department, I became their Human Resources Manager. I went on to earn certification as a Senior Professional in Human Resources (SPHR), and held leadership roles in HR organizations.
After gaining years of experience, I started my own consulting firm in Philadelphia, Select Human Resources, with a focus on offering psychometric assessment and corporate-caliber HR consulting to small businesses.
We chose our new CEO and COO with help from Gary Dumais. He worked with us to identify the kinds of leadership our company needs, develop succession plans, and assess candidates. As a result, our company continues to prosper.
Want to Consult with Gary?
Initial Consultations Are Free. Email or Call to Schedule an Appointment.